Events Industry Council Announces Seven-Member Hall of Leaders Class
By Todd McElwee
Seven stellar members of the meetings industry have been announced as the latest inductees of the Events Industry Council's (EIC) Hall of Leaders. The honorees and the rest of EIC's Global Award's recipients will be recognized on October 16 during the EIC Global Awards Celebration at the Bellagio Resort & Casino Las Vegas.
The 2023 HOL Class includes the following:
Coming Soon
Salt Lake City Selected to Host 2025 IITA Summits… The International Inbound Travel Association Board of Directors selected Salt Lake City to host its 2025 Summit scheduled for February 9–12. Utah's capital city was one of seven destinations bidding on the Summit.
Cathy Breden to Serve as Interim CEO of IAEE… Executive Vice President and COO Cathy Breden will take over the post on October 1 and retire from IAEE in June. David Dubois, President & CEO, is saying goodbye to IAEE to become CEO and President of Exhibitor Group.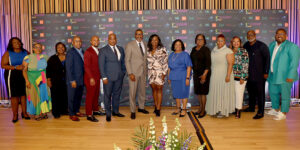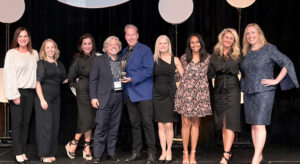 Association NEWS
Around Associations
Vegas Chamber Celebrates Launch of New Magazine… The Vegas Chamber, the most expansive business association in Nevada, has partnered with the Las Vegas Review-Journal to create a new magazine titled Taking Care of Business. The first issue of the new publication was released September 19, the same day as the Vegas Chamber's annual trip to Washington, D.C., to meet with policymakers about Nevada business interests.
"This innovative partnership between the Las Vegas Review-Journal and the Vegas Chamber builds on the strengths of both organizations and provides tremendous opportunities for Chamber members to increase the exposure of their brands," said Mary Beth Sewald, President and CEO, Vegas Chamber.
More information can be found here.
Hotel NEWS
Checking Inn
Delta Hotels by Marriott launched a new complimentary hydration program in partnership with hydration brand waterdrop. Guests checking in to any of Delta Hotel's 120-plus locations around the world are now offered complimentary water bottles in room, hydration stations and waterdrop's Microdrink cubes, which are sugar free flavor cubes designed to enhance water with natural fruit, plants and vitamins.
"At Delta Hotels, we recognize the significance of well-being in today's fast-paced environment and know that sometimes it's best to slow down in order to speed up," said Manny Rappenecker, Vice President and Global Brand Leader for Delta Hotels by Marriott. "Our new hydration program with waterdrop aligns perfectly with our brand's ethos of delivering thoughtful touches for our on-the-go leisure and business guests. This hydration program invites travelers to take a moment to pause and recharge amidst their busy schedules."
Convention Bureau/Center NEWS
CVB Update

NBA star and St. Louis native
Jayson Tatum filmed spots for Explore
St. Louis' "In the Know" campaign.
Explore St. Louis has announced on September 28 the latest celebrity featured in its award-winning "In the Know" marketing campaign: St. Louis' home-grown, NBA star Jayson Tatum.
While in town for Jayson Tatum Night at Busch Stadium, Tatum spent time in the studio filming television spots to share his favorite St. Louis things to do and places to visit.
Tatum's ads began airing this week in 10+ targeted markets throughout the Midwest, including Chicago, which is St. Louis's largest feeder market. The campaign airs via broadcast and digital platforms and has resulted in more than 10.7 million "awareness" households, according to Explore St. Louis.
"We are excited for Jayson Tatum to be our newest celebrity spokesperson to highlight all the great things St. Louis has to offer," said Brian Hall, Chief Marketing Officer for Explore St. Louis and creator of the campaign. "Our 'In the Know' campaign has proven to be a fun way to attract new visitors and inspire more people to explore St. Louis; having Jayson as part of our campaign will make it even more successful."
Explore St. Louis' "In the Know" marketing campaign debuted in 2017. Other stars in the campaign include Nikki Glaser, John Goodman, Jenna Fischer, Andy Cohen, Jackie Joyner-Kersee, Jenifer Lewis, Becky Sauerbrunn, and Ozzie Smith. You can find all the celebrities at explorestlouis.com/intheknow/.
 PO Box 15009
 Chevy Chase, MD 20825